Um pouco sobre Jung So Min
Nome: Jung So Min
Hangul: 정소민
Nome de nascimento: Kim YoonJi
Aniversário: 16 de março de 1989
Local de nascimento: Coreia do Sul
Altura: 1.65cm
Período de atividade: 2010 — atualmente
Educação: Universidade Nacional de Artes da Coreia
Filmes
— Homme Fatale, 2019.
Papel: HaeWon
— Golden Slumber, 2018.
Papel: YooMi (cameo)
— Daddy you, Daughter Me, 2017.
Papel: Won DoYeon
— Alice: Boy from Wonderland, 2015.
Papel: HyeJoong
— Twenty, 2015.
Papel: SoMin
Dramas
— Fix You, 2020 (KBS2).
Papel: Han WooJoo
— Abyss, 2019 (tvN).
Papel: Alien (episódio 1)
— What's Wrong With Secretary Kim, 2018 (tvN).
Papel: Mãe da MiSo (episódio 10)
— The Smile Has Left Your Eyes, 2018 (tvN).
Papel: Yoo JinKang
— Because This is my First Life, 2017 (tvN).
Papel: Yoon JiHo
— My Father is Strange, 2017 (KBS2).
Papel: Byun MiYoung
— The Sound of Your Heart, 2016-2017 (KBS2 – Naver TV – Netflix)
Papel: Choi AeBong
— D-Day, 2015 (JTBC).
Papel: Jung DdolMi
— Big Man, 2014 (KBS2).
Papel: Kang JinAh
— Miss Korea, 2013-2014 (MBC)
Papel: Atendente do posto de gasolina (episódio 20)
— Can We Get Married?, 2012-2013 (JTBC).
Papel: HyeYoon
— Standby, 2012 (MBC).
Papel: Jung SoMin
— Playful Kiss, 2010 (MBC).
Papel: Oh HaNi
— Bad Guy, 2010 (SBS).
Papel: Hong MoNe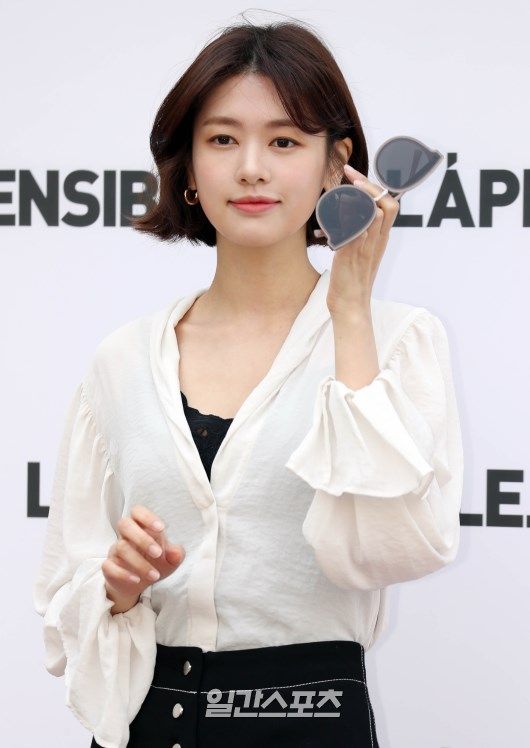 Filmes na televisão
— Drama Especial: The Red Teacher, 2016 (KBS2).
Papel: Jang SoonDuk
— Drama especial: Came to Me and Became a Star, 2013 (KBS2).
Papel: HaJin
Programa de Variedades
— Running Man, 2015 (SBS).
Papel: Ela mesma (episódio 237).
Music Videos
— "No Regrets", 2008.
Artista: Noblesse ft. Beige
— "I Had a Bad Day", 2008.
Artista: Old Fish
— "Take", 2010.
Artista: Seo InGuk
Curiosidades
O instagram de Jung So Min é @somin_jj e conta com 1,4 milhões de seguidores.
Em janeiro de 2018, sua agência e a de Lee Joon (ex-integrante do MBLAQ), confirmaram que os dois estavam namorando desde outubro de 2017. Os dois atuaram no drama My Father is Strange.
Em 26 de junho de 2020, representantes de Jung So Min e Lee Joon confirmaram o rompimento do namoro após três anos de relacionamento. O motivo teria sido, como a grande maioria dos casais, o fato de passarem muito tempo separados devido a suas agendas. Ambos resolveram manter apenas a amizade e torcer um pelo outro em suas carreiras.
Jung SoMin cantou a música "Because You're Here" da OST do drama em que atuou, Because This is My First Life.
SoMin saiu da agência de talentos Bloom Entertainment em 2013 para assinar com a S.M. C&C. Em junho de 2017 ela deixou a agência e assinou com a Jellyfish Entertainment.
Fontes: Asian Wiki, Wikipedia e Soompi.